I finally did it! I made my first small "wheel" of cheese.
I have been itching to make cheese for a long time. I ordered several books on homemade cheese from Amazon. I even attended a small workshop a couple weeks ago.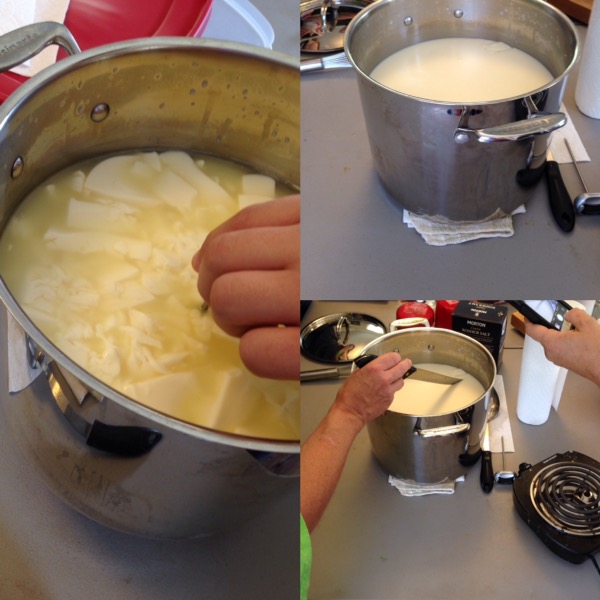 The workshop helped make sense of what I found in the books. It also fueled the itch to gather up the tools to make my own. Yesterday I took the plunge.
I have a book on one hour cheeses. Some are true soft cheeses. Most are knockoffs. They all seem easy for a novice like me.
I couldn't get photos during the process. With one hour cheeses it is important to pay attention to the thermometer and clock. The following is the finished product.

This is a cheddar knock-off. The flavor is fair, more like a colby. It is pretty crumbly. That may be from the curd being too dry. It may be from letting the curds get cold. For my first go it isn't bad.
I plan to make more one-hour cheeses then work my way to traditional cheeses. I will need to make this in a fee more times. Maybe Mr. Holstein will be my photographer.
Cheese making is my new obsession!