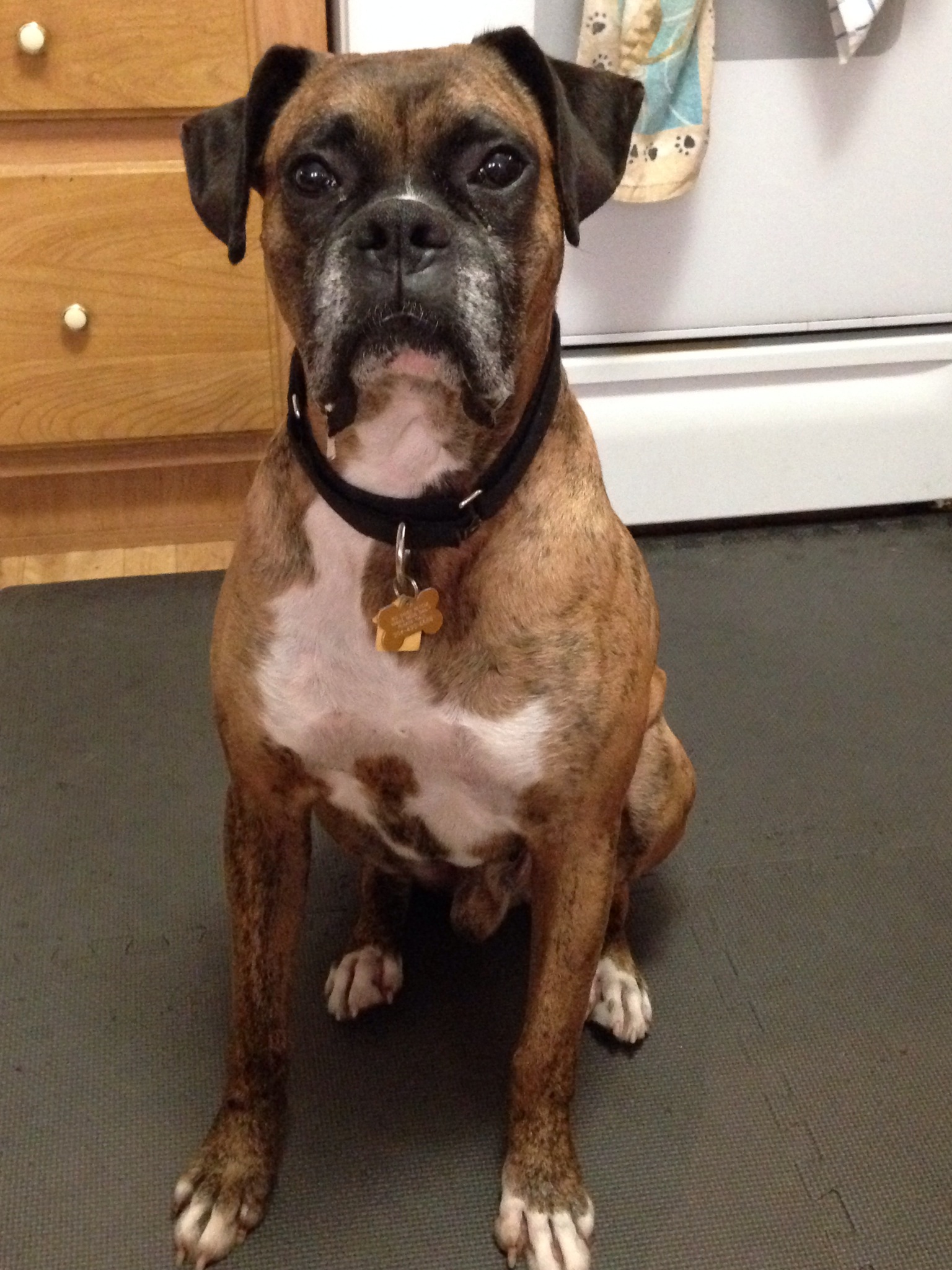 This is Jack. As you can tell he is a Boxer. I fostering Jack for Big Dogs Rescue.
Jack's story is pretty infuriating. He lives with his precious family for 8 years. They bring home a little yippee dog, fuzzy, small, quick, and he sees it as prey. So, off Jack goes to a kill shelter.
As an intact (read: not neutered) adult male dog, Jack occasionally sought female company. He learned some pretty nifty tricks to gain freedom long enough for a visit. So, his first foster family didn't work out.
His second foster family had to leave him in the garage while they went to work. Jack wasn't crate trained. Being left alone upset him and he started tearing stuff up.
Since I work from home most days, I brought Jack to my home. He was neutered. We work on crate training almost every day. He can now rest up to five hours in a crate.
We walk up to two miles a trip several times a week. This keeps him calmer, and helps keep his weight in check. He does pretty well on leash. He is good with my niece's two young kids, ages seven and four.
This good boy needs a forever home. Our place is too small for two Boxers and their stuff. If you would consider adopting Jack, contact Big Dogs Reacue.