Things are just insane. I came home from the grocery store, trying to get things finished up before opening the calendar, and what do I find? A tree down across the back fence and duck run.
I've been finalizing a few odd and ends before taking in the first post-COVID guests. I added a small window-unit air conditioner to the guest room. When the temperatures outside get around 90*F, and the afternoon sun starts glaring at the window, the room can get a little uncomfortable. As much as I hate the look, it is our only option at this time. I stopped to go to the store before it got too hot.
I puttered around the local box store a little longer than I planned. I remembered that our hen, Little Mama, was broody and I needed to open the coop to let some air circulate since it was getting so hot. So, I hustled out of the garden center and to the check-out to head home.
The refrigerated things needed to go in first. Two large, reusable insulated bags cut into my arm as I unlocked the front door. I set them down and turned my attention to Gracie and Jack. They are conditioned to want out after we've been gone a while so I opened the door and out they trotted. I hurried through the house to the back door, slipped on my "yard sandals" and headed to the coop.
Cream Bruele was quacking non-stop and excitedly as I approached. Then I saw it. One-third of an old tree had split off and crashed down across the back yard, smashing the back of the duck run.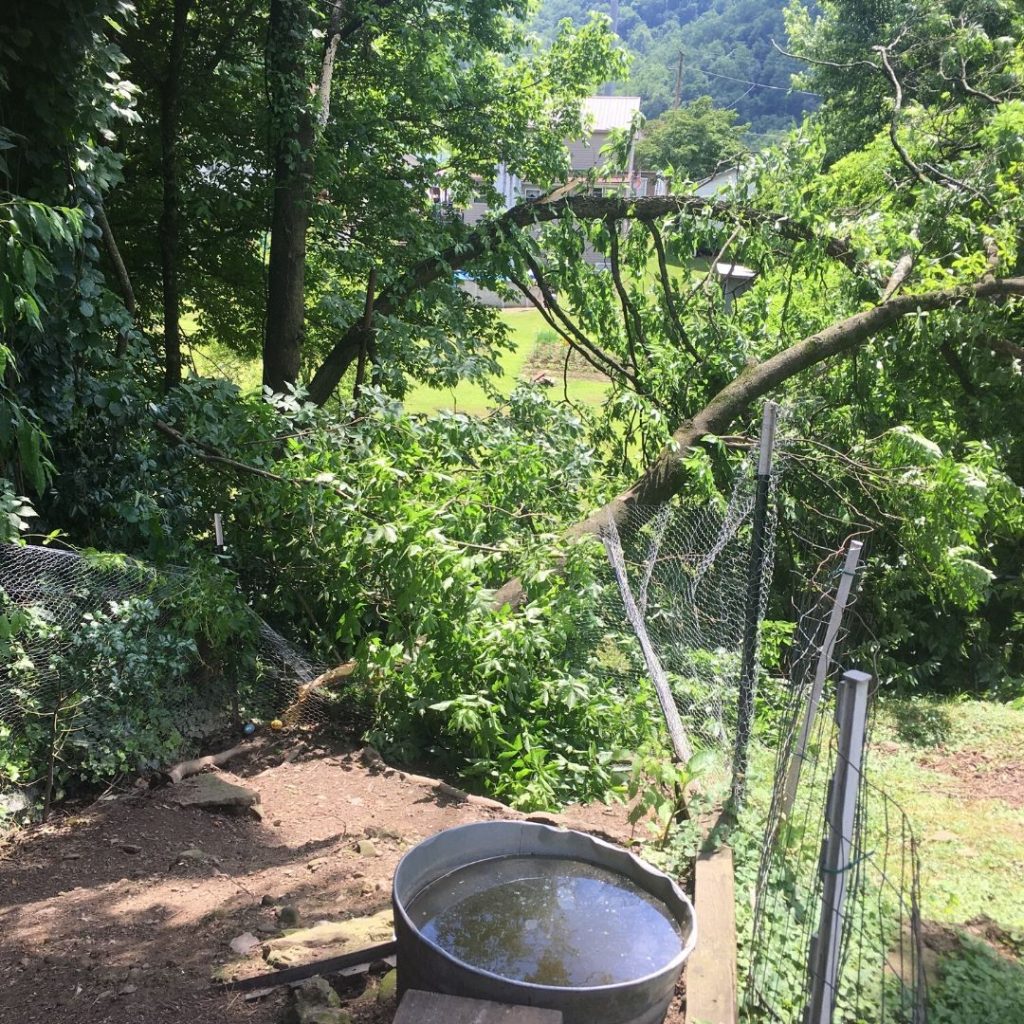 And, so now I get to try to locate someone to take down the rest of that big tree, and remove the downed part, then I have to fix the run.
It's always something.